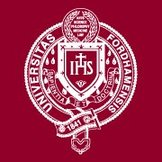 FORDHAM UNIVERSITY
Fordham University is a private, nonprofit, coeducational research university located in New York City.
With an enrollment of 15,000 students, there are 3 campuses in the New York State in which students can choose from. These campuses are Rose Hill in the Bronx, Lincoln Center in Manhattan, and Westchester in West Harrison.
At Fordham University, students are able to attain a degree in the Bachelor of Arts, Bachelor of Science, and Bachelor of Fine Arts, as well as various master's and doctoral degrees.
In addition, Fordham has graduate programs in law, business, English, history, social work, education, and sociology, which are ranked among the top 100 in the country.
Website:
www.fordham.edu
---