What does a library mean to an individual and to a society? I offer the following quotes in response:


"Without libraries, what do we have? We have no past and no future." –Ray Bradbury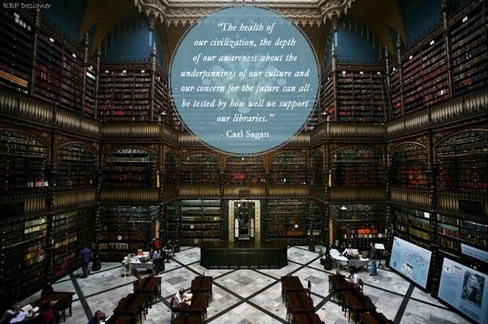 "At the moment that we persuade a child to cross that magic threshold into a library, we change their lives forever, for the better. It's an enormous force for good." –Barack Obama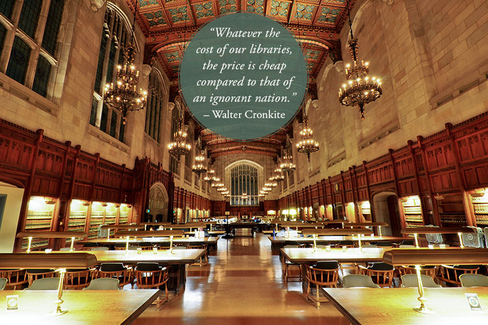 "Libraries store the energy that fuels the imagination. They open up windows to the world and inspire us to explore and achieve, and contribute to improving our quality of life. Libraries change lives for the better." –Sidney Sheldon


A public library is an invaluable source of information which is open to all individuals. It encourages and enables the process of learning. Someone can find who they are through the resources in a library and access tools to help them achieve success. The library has the chance to spark imagination and provide a safe place for anyone who needs it. It is a tool which leads to an informed public, covering all of history to current events while also addressing important issues. It is a portal to countless places, both real and fictional. You can travel to new worlds and different times from a library. It is also a community-based sphere. Events happen in a library to bring people together, educate children, entertain adults, and more. The library has no limits to its potential.
4T's is proud to partner with the New York Public Library and to be part of all a public library has to offer to those who take advantage of it. Check out past panel discussions that 4T's has held at the New York Public Library
here
or see when the next one will take place
here
.
-
Samantha Phillips
What have been your experiences with the library? Do you feel that the public library system offers all that I described in my post?